Classifieds Script in PHP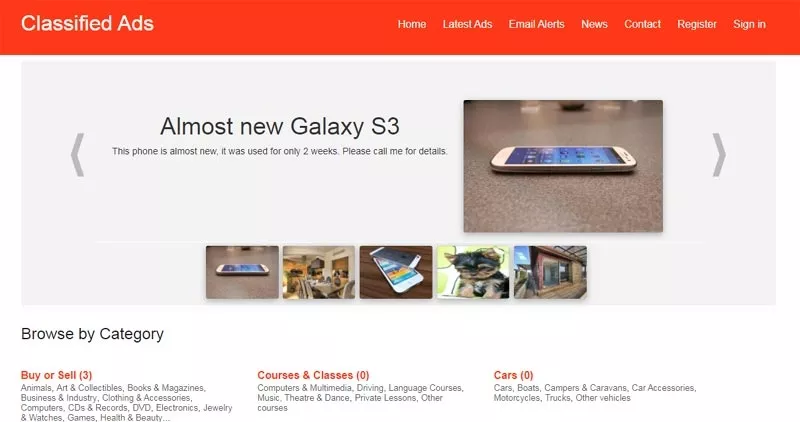 Run your own classifieds site similar to Craigslist, BackPage, Loquo, Kijiji or Gumtree with X-Zero Community Classifieds. XZero Community Classifieds is a powerful, feature rich, easy to use, turn key online classifieds solution in PHP+MySQL. With quick and easy installation, configurable and streamlined user interface, and a powerful admin area it has got everything that you wanted from a script of its kind. You can call this a Craigslist clone in popular terms but this is much more than just a clone and gives you all the fundamentals to start your classifieds site. It now comes with a modern theme and a fully responsive design that scales beautifully across different devices.
The PHP script is provided with the full not encrypted source codes, free installation,
free technical support and free powered by removal.
Find out more about PHP Classified Ads and its features
PHP Classified Ads Pricing
Product Details
Open the Demo
Admin Demo
Related Demos