Online Classified Ads Script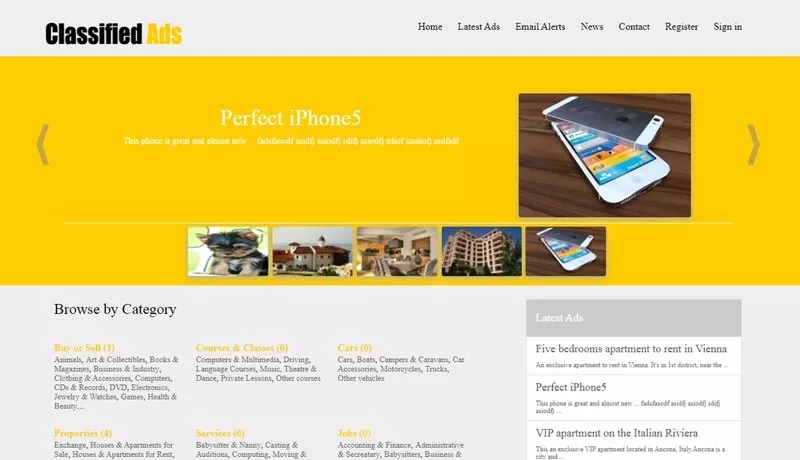 The online classified ads script is user-friendly so, anyone with basic computer and internet knowledge can site navigate through the with ease. It consists of a strong revenue model to reap you return of investment. The revenue model includes listing packages for ads, banner ads and Google ads. The revenue model is controlled by the site admin.
It comes with an advanced administration panel and also admin panel for the users.
The classifieds script is written in PHP and using a MySQL database to store the data and also provided with the full not encrypted source codes, free installation,
free technical support and free powered by removal.
Find out more about PHP Classified Ads and its features
PHP Classified Ads Pricing
Product Details
Open the Demo
Admin Demo
Related Demos