PHP Restaurants Marketplace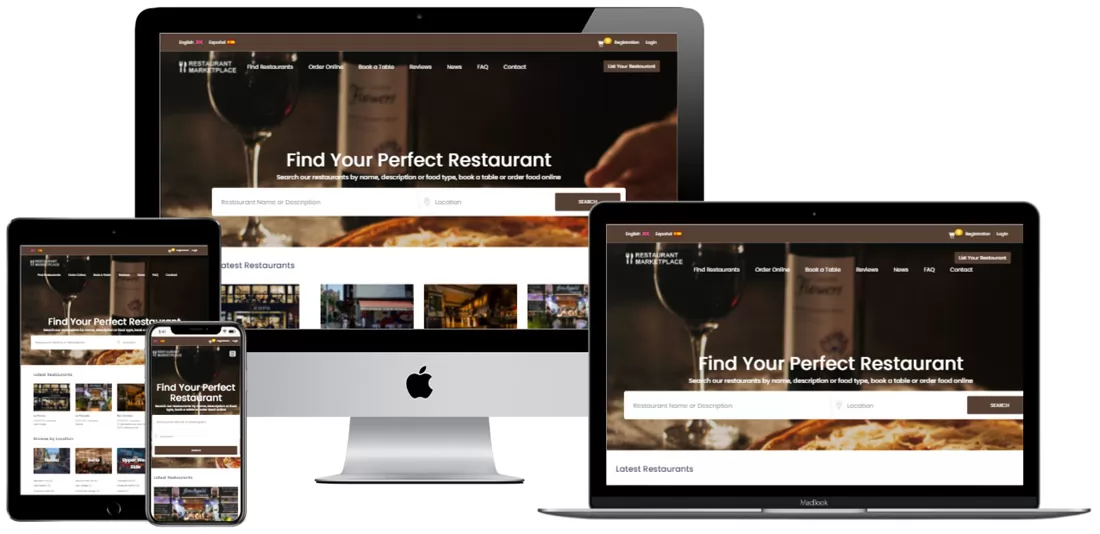 PHP Restaurant Marketplace allows you to create a multi-vendor
restaurant marketplace website in a matter of minutes on your own PHP & MySQL enabled web hosting package or web server.
The multi-vendor restaurant marketplace software offers functionality to the restaurants to register, add their business and contact details, create their online menu, sell food online and process online orders. It also allows the restaurant owners to create and manage microsites for their restaurants, choose different templates for them, customize them with their preferred colors, logo and settings, accept table booking, send a newsletter, manage a customer loyalty program and many others.
Unlike other PHP restaurant scripts available on the web that are single restaurant CMS systems, with PHP Restaurant Marketplace it's possible to have an unlimited number of restaurant sites (that can be accessed on a sub domain or sub folder URL) on one main site.
PHP Restaurant Marketplace admin panel
The restaurant owners have a user-friendly administration panel allowing to manage the restaurant settings, menu, orders, table bookings, microsite pages and others that they can also further customize by creating their own shortcuts, customize the interface with their preferred colors, backgrounds and fonts.
Find out more about PHP Restaurant Marketplace and its features
PHP Restaurant Marketplace Pricing
Product Details
Open the Demo
Admin Demo
Related Demos