PHP Website Directory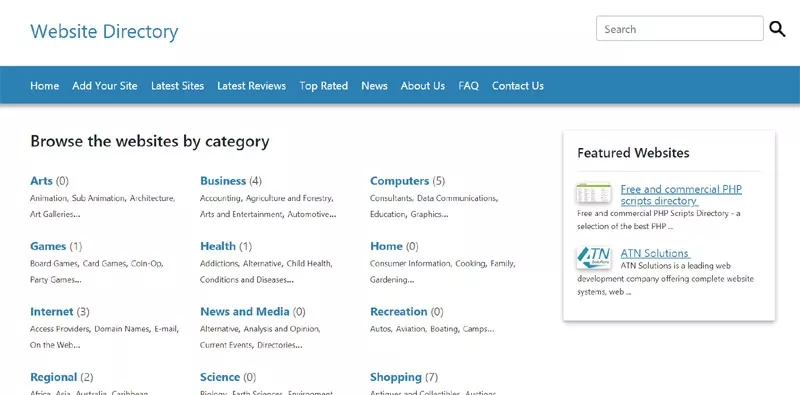 PHP Website Directory is an advanced php software (php script) for
creating modern directory websites.
What makes it different from the other directory scripts is the very flexible
configuration - with a few clicks from the admin panel you can set the
type of directory you would like to run (DMOZ like or website directory with individual page listings, with website reviews etc.),
the functionality to easily customize the look and feel by changing the colors and website templates
and the many advanced featured like the Links Inspector for checking automatically the
website listings and links on the site in order to keep the site listings always fresh.
PHP Website Directory comes also with a modern administration panel
including a lot of options to manage the site pages, add new pages, rename or remove the existing ones,
manage the SEO settings, set custom meta titles for the website categories, pages etc. , configure the website
payments by creating different listing packages, set the payment options with the included
payment systems like PayPal, Stripe, 2checkout, Amazon payments, Google Payments and others.
It has also functionality to create multi-user admin panels with different
administrator users and different permissions to access the pages and functions in the admin panel.
PHP Website Directory is provided with the full not encrypted source codes
(so you or developers working for you can further customize them or add new features in them if necessary),
free installation service (if you wish we can do the installation on your preferred server or hosting package - asap and for free)
and also free technical support to help you with any questions or technical problems you may have.
Find out more about PHP Links Directory and its features
PHP Links Directory Pricing
Product Details
Open the Demo
Admin Demo
Related Demos