Resume Finder Script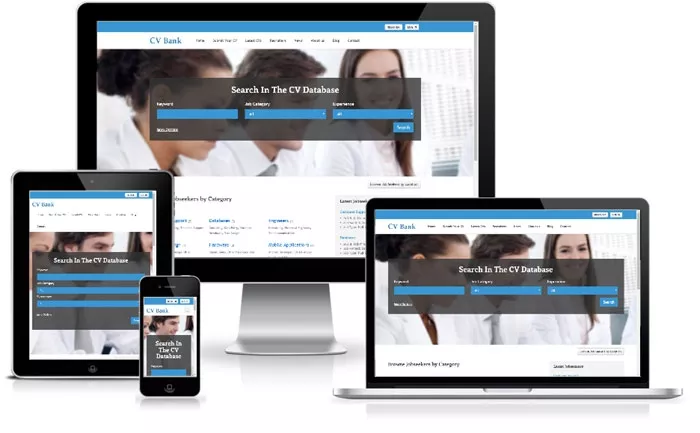 Our Resume Finder script allowing you to create websites in a niche that is still little exploited - to create a CV / resumes directory websites with possibilities for the job seekers to create their resumes online and the companies to search them and be charged for that.
In difference of the job portals, which are used to post job ads, this software puts the focus on creating repository websites with user CVs. It helps the users to create their resume online by using one of the different options and the recruiters to search in the database and be charged when the saving or seeing the full resume (including his contact details) of a job seeker. The administrator / website owner can charge the recruiters using one of the many payment systems integrated by default like PayPal, Google Checkout, 2checkout, Authorize.net and others. Other useful features may be also found like for example LinkedIn and Facebook Connect (allowing to skip the registration and log in directly with a Facebook or LinkedIn account), functionality to create a video resume and many others.
Find out more about CV Bank and its features
CV Bank Pricing
Product Details
Open the Demo
Admin Demo
Related Demos