PHP Survey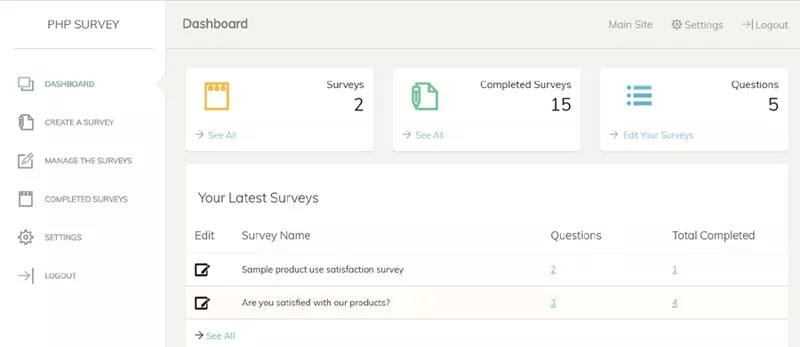 A web script that allows to create web surveys like customer satisfaction forms and many others.
You can create your custom surveys by adding the questions you wish, choosing the field types, entering the possible answers etc.
It comes with a responsive administration panel with which you can also check the completed surveys, create an embed code to integrated the surveys on other sites, manage the different site settings and others.
PHP Survey doesn't use a MySQL database, but stores instead the data in XML files - this makes it light, fast to run and easy to install.
PHP Survey provided also with the full source codes and free technical support.
Find out more about PHP Survey and its features
PHP Survey Pricing
Product Details
Open the Demo
Related Demos