Talroo Jobs Script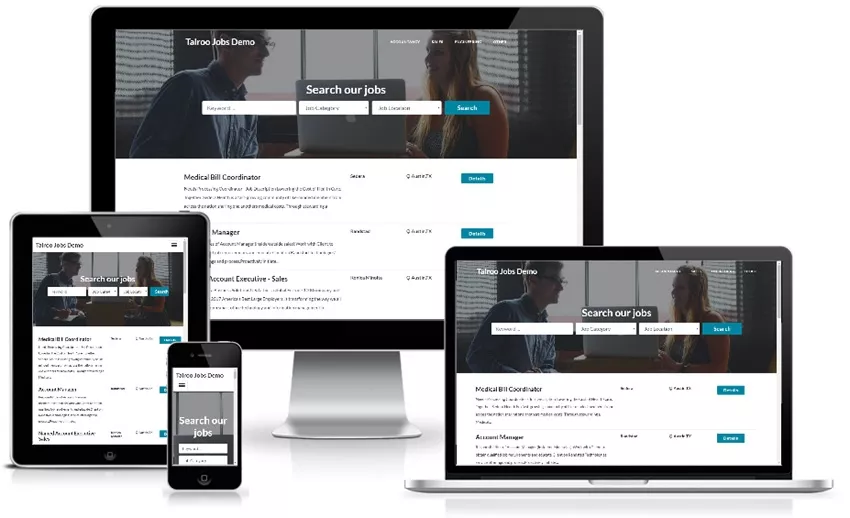 This free job feeds script is integrated with the Talroo / Jobs2Careers jobs search API and allows you to create simple job feed websites showing jobs provded by the Talroo search engine and API.
It's not using any database like MySQL or similar and it's very easy to install - to install it on your website or preferred folder, it's only necessary to download the .zip file, decompress it and upload the files from it in your preferred folder or website.
It's also made to be responsive and fully optimized for mobile devices such as smartphones or tablets.
The Talroo Jobs script can be easily customized by changing the different values in the configuration file and it's also using templates, that can be customized or integrate it existing sites.
Find out more about Talroo Jobs Script and its features
Talroo Jobs Script Pricing
Product Details
Open the Demo
Related Demos