Job Lister Script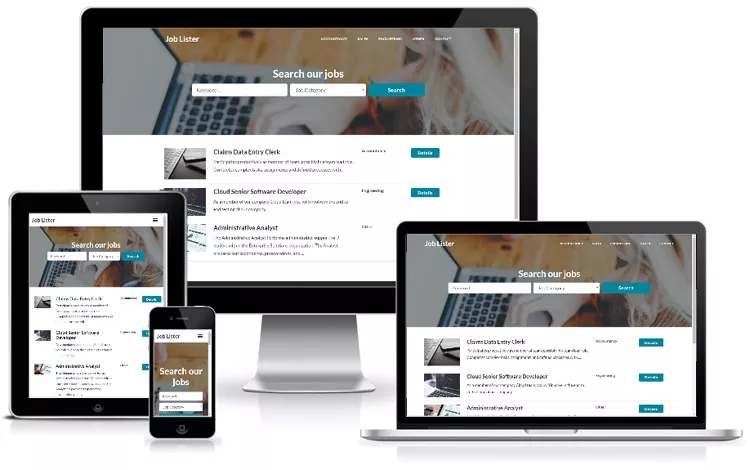 Download for free the PHP Job Lister Script and use it to create quickly simple job listing sites or to add a jobs listing and application functionality to an existing web site.
Unlike other job scripts, it doesn't use any relational database like MySQL or similar, but stores instead the data in local XML files - this makes it fast to run and very easy to install since to make an installation, it's only necessary to copy its files to your preferred installation folder or website.
The front-end is also template based, making easier to customize the site design and layout according to your preferences or project requirements. the administration panel coming with the script allows also to easily change the front end colors and different website settings.
Find out more about Job Lister and its features
Job Lister Pricing
Product Details
Open the Demo
Admin Demo
Related Demos